Rounak Real Estate was established in 1995 and today is a renowned real estate consultancy with integrated prime residential, commercial and industrial offering. Our reputation for uncompromising professionalism in everything we do is earned by serving our clients and earning their trust.
Advising clients ranging from individual private investors, clients and homeowners to major developers and investors, we put teamwork, innovation and our passion for property at the heart of everything we do, striving to go the extra mile to exceed our client's expectations.
Accolades:
Our firm strives to promote sustainable development. Setting an example of the same, one of our service apartments hospitality building - Krishna Sai Nivas became the first hospitality building in India to implement few unique green measures which made it secure a place in Limca Book of Records 2013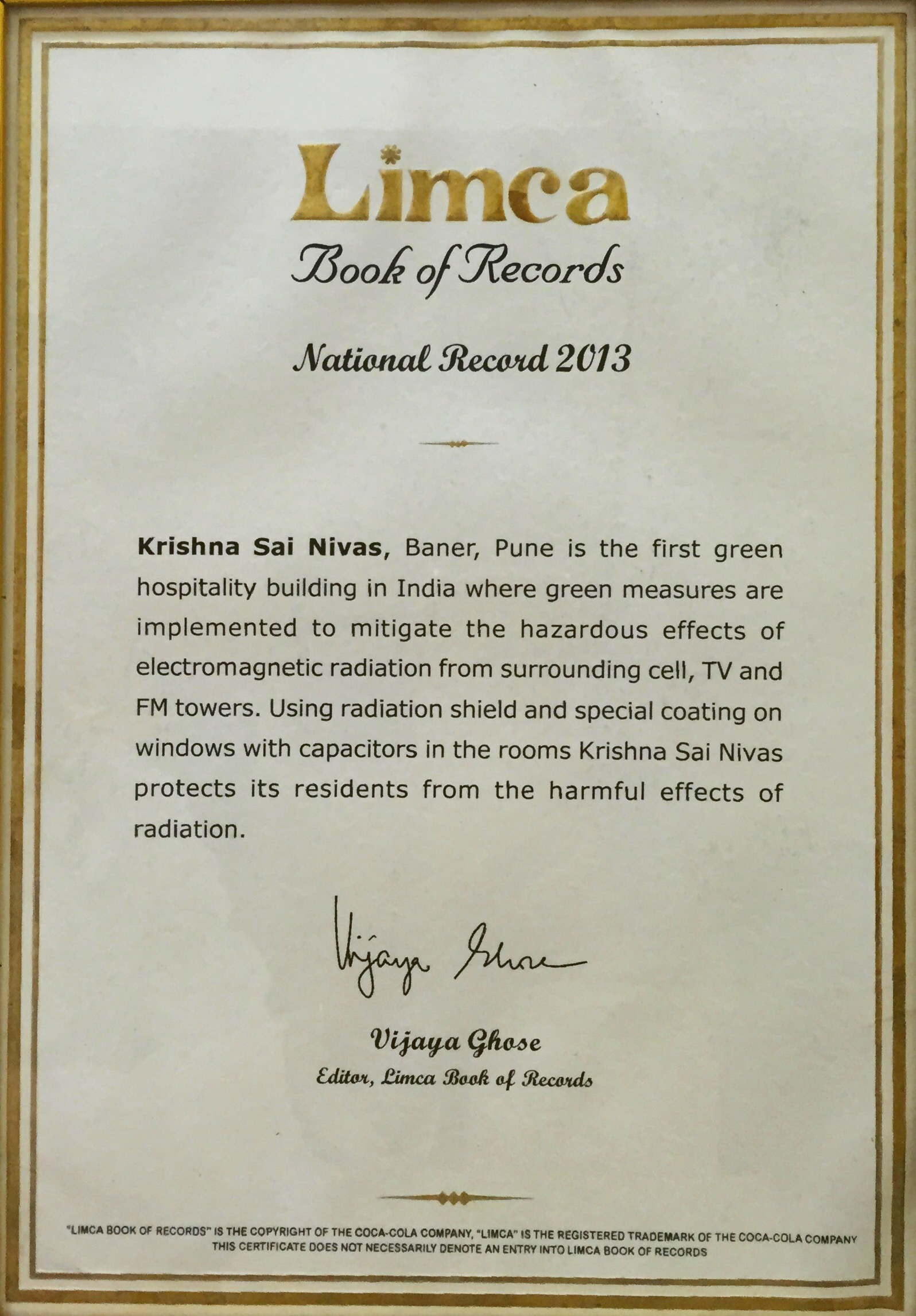 Sister Firms
Sri Balaji Constructions
Provides civil construction services on turn-key as well item rate basis. Since 1978 the firm has successfully executed construction of several residential, commercial and industrial projects in and around Pune
Sri Balaji Realty
Into real estate development of residential and commercial properties. Upcoming projects in joint venture, re-development as well as new development in and around Pune/p>
Krishna Sai Service Apartments
In the sphere of rendering hospitality services to MNC's & I.T companies. Having been the pioneer in this field the firm provides fully serviced apartments for a luxurious cum comfortable stay in an eco-friendly indoor environment.